Gardens and patio areas are well-defined places of your house where you can have fun with family and friends at any time. You can stroll there, relax, eat, play, and possibly do anything there relative to your outdoor activities. Without a wise selection of suitable pieces of table, the outdoor area is of no use. You need sitting benches, sofas, and dining tables to enjoy to the fullest.
The wooden table is the first choice of everyone when it comes to furnishing, but its prices touch the sky. So take an observational look around you and get some thrown-away wooden pieces to craft your sitting plans with the humble guide of these outdoor wood table plans and ideas to build a patio table.
Why should you have an Outdoor Table?
1.  DURABILITY
There is strength and durability to a well-made piece of a wood table, especially when made from domestic hardwoods (that's all we use- Oak, Ash, and Walnut). The solid wood table is timeless, sturdy, and built to last generations, even centuries.  This provides incredible value for your money.
2.  VERSATILITY
Wood can transform the mood of a room or entire house and looks good in any design- industrial, farmhouse, traditional, modern, contemporary, etc.  Whatever your style, it can be built in wood. 
3.  SUSTAINABILITY
Wood grows naturally, and modern forestry standards sustainably harvest wood to preserve the environment of the forest. In addition, the wood we use in our table is sourced locally, reducing transportation costs.  
We love the beauty of real wood, it can't be replicated.  Rays, heartwood, curling are all a natural part of the mature material and add character to your table.
4.  STYLE
No household area doesn't suit the warmth and richness of the wooden table. Tables, beds, countertops, shelves, cabinetry, and mirrors.  Most of all, wood offers a unique combination of aesthetics and structural integrity- built to last.
What kinds of wood should be used for your outdoor table? 
1. Acacia
Acacia is a thick, strong hardwood with high oil content. This hardwood is resistant to the elements, rotting, and insects. Acacia is very abundant, making it one of the more affordable options. 
2. Black Locust
Black Locust is one of the strongest and stiffest domestic woods. It competes with Hickory for the title of strongest but has more stability and rot resistance. This makes it very durable with good weathering characteristics. Black Locust is moderately easy to work with. 
3. Cedar
Cedar is soft, light, and easy to work with. A drawback of working with cedar is the fact that it has poor screw-holding capabilities because of the overall softness of the wood. Although, it does make good outdoor furniture because it's rot, termite, and Powder Beetle resistant. 
4. Cypress
Cypress wood is rot and insect resistant attributable to its natural oils. Cypress weathers to a silver-gray over time if left unfinished, similar to cedar, and has enough oil content to resist water and rot for a while. The wood is comparable in softness to the various cedars. The cypress heartwood color varies from a light yellow-brown to reddish and dark brown.
5. Teak
Everybody knows about teak, possibly the ideal wood for outdoor furniture. Durable, waterproof, and resistant to sunlight, as well as very easy on the eye - teak is as close as it gets to perfect.
Teak doesn't attract dirt and is resistant to insects, allowing it to be left out in the most adverse weather conditions. The fact teak is a traditional wood used for boatbuilding should tell you everything you need to know.
How to Build an Outdoor Table?
What you need
There are specific tools such as power tools, hand tools as the vital woodworking tools needed to make the best of it; these tools include:
2 - 1 x 4 cedar boards @ 8 feet

3 - 2 x 4 cedar boards @ 8 feet

2 ½" exterior pocket hole screws

1 ¼" pocket hole screws

Kreg Jig

3 - 1 ½" L angle brackets

18" long plastic planter box (Buy two if you plan to switch out the flowers for an ice bucket occasionally!)

Exterior wood stain (I used Behr's Semitransparent Exterior Stain in Coffee)

Drill

Miter saw or circular saw

Don't forget your safety gear when woodworking!

Pencil
Instructions: 
Determine the Dimensions of the Table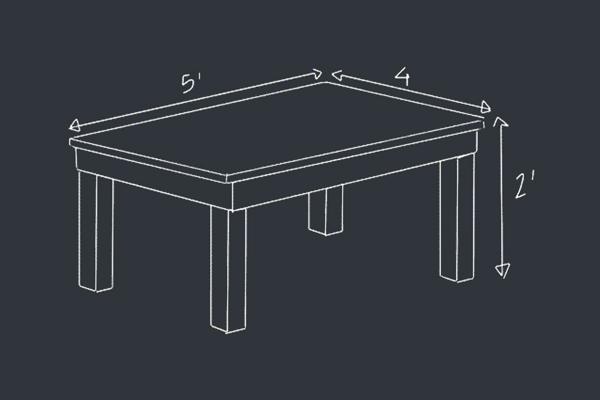 The first step is to draw your table's map; In designing the table, you should consider your table's use and sketch according to its use. At this stage, we need to determine the table's dimensions; this will help us know how much wood is required to make a wooden table. If you are a novice carpenter, it is better to use softwood such as pine.
Making the Table Top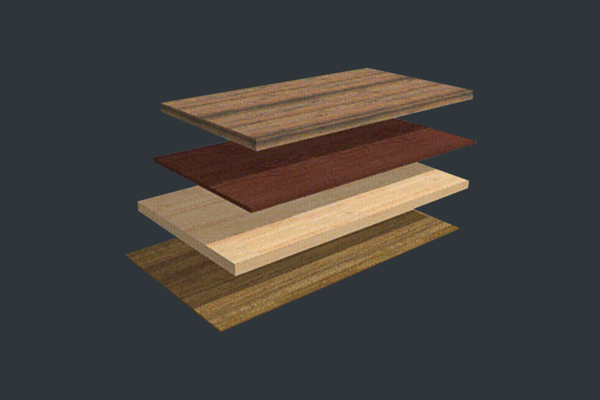 At this stage, you have to draw the tabletop's design on a piece of wood and cut it using a saw.
Build the Top and Bottom of the Table
Build the top of the table attach some wood pieces and then go for the bottom. Under the table means the wood is attached to the table and helps the bases be attached to the table and fixed. To do this, you need to mark a few centimeters from the edge of the table and put four pieces of wood the marked lines' size, put them together, and attach them under the table using wood glue and screws
Making Wooden Table Bases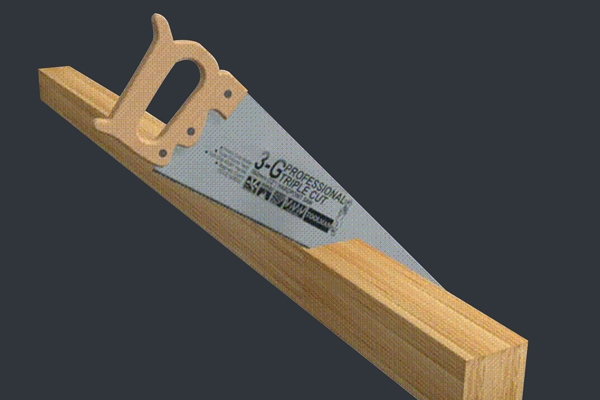 When preparing a table base, an important point is that all the bases are the same length. If the length of the tablemates is not equal, the table will loosen in its place. First, cut one of the sticks to the desired size, then cut the rest of the bases to the first base's size. In the next part, put all the bases together with a particular clip and cut the bottoms evenly so that one is not short and the other is not long. (Consider the first base as the original size)
Finally, sand the bases so that their surface is smooth and the bases' sharp edge is removed.
Connect the Bases to the Wooden Table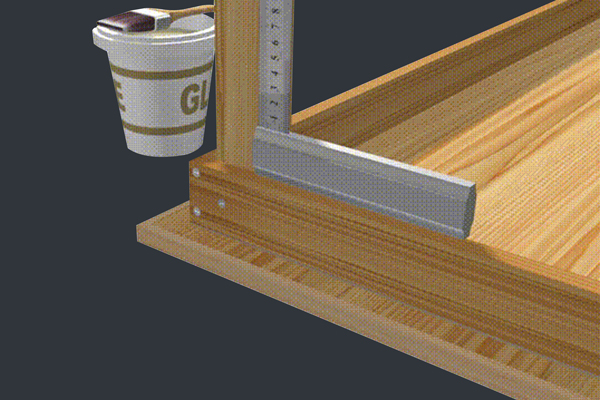 In this step, we attach the cut bases to the table using glue. To do this:
Place the table on the opposite side of the table and place the first base in a corner under the table.
Ensure that the base and the table are positioned so that the corner of the base is in the corner of the table.
Glue the parts that attach to the table and fasten with screws.
Do the same for the other bases and attach the bases to the table with clamps.
It is crucial to connect the bases under the table; Because a little carelessness when connecting the legs can upset the balance of the table, so when connecting, you must pay attention to the fact that the legs must be at right angles.
Then place the table on a flat surface to make sure the bases are even, and the table is balanced.
Polishing and Painting Wooden Tables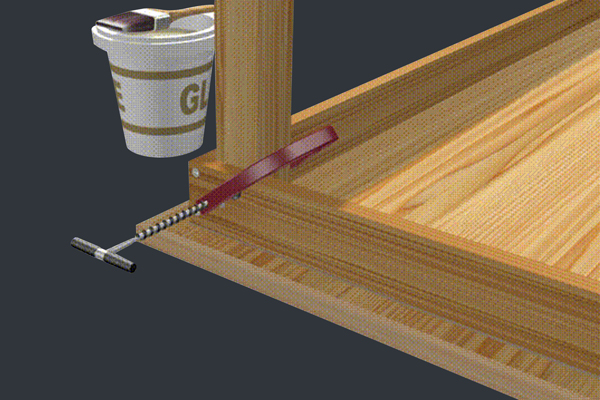 At this stage, a wooden table is ready and you can paint the table to your liking or even create your design on it after sanding the surface.
Now, you are ready to start; we also offer you a wide range of high-quality Ronix hand tools, power tools, and woodworking tools for all kinds of house needs including these kinds of DIY projects.
Make your project easier with metal outdoor table legs/bases from Flowyline, why not?
Metal outdoor table legs and bases from Flowyline Design are highly crafted by handmade metal furniture makers, so they are prolonged to use, unique look, contemporary elegance, are budget-saving, easy-setting, and are easy to care for. 
Go especially well with any of your table or benchtops, be it the live edge, wood, or epoxy, be it your custom table, dining table, console table, or oval butcher block table.
Decorate your house with the nicest and classiest furniture legs, create more comfortable and chill living spaces in your home so that improve your life qualities. This is probably a chance for all family members to do together. 
These metal table legs and bases are always packed nicely, ready to be delivered to spruce up your living space, and come equipped with adjustable levelers hidden well in the feet. All you need to do is to bolt the base on your table or benchtop and go. 
Outdoor garden furniture maintenance tips
A good rot-resistant species do not necessarily need treatment, but applying a clear UV preservative will help your furniture to retain its original color and protect it from the elements. That's unless you're digging the silvery-grey look which many timber species gradually acquire — this 'silver fox' look has grown in popularity recently.
Every couple of months, give your garden furniture a gentle clean down to remove dirt. This should be done with some warm water, soap, and a bristle brush. This is best done on a sunny day, allowing the furniture to fully dry out.