How To Choose A Nice Coffee Table?
Choosing the right coffee table for your room seems like an easy task but then you walk into a store and see a plethora of choices and realize that it isn't so easy to pick one out.
Coffee tables are hard to miss, placed right in the middle of a room like they are. Not only are they used to hold drinks, but also food, games, books, and whatnot. With how much versatility coffee tables have, we better make sure to find the right one always.
Check Out The Height
You don't want a coffee table that is too high or too low. To ensure your coffee table is of the perfect height, look for a table with the height of the cushions you have on your sofa. If it goes higher than that, space will feel off.
Proportions
Height isn't the only proportion to look at; you need a table that has the right length next to the width of your sofa. Ideally, a coffee table needs to be two-thirds of the sofa's length.
Shape
After figuring out the proportions, you now have to decide on the shape of your coffee table: round, oval, rectangle, or square. Also, keep the coffee table at a distance of about 15 inches from your sofa.
Cleo gold brass coffee table legs and bench legs
Balance
Another thing to look for is how well it complements the furniture and décor of the room. It just fit right in. For a skinny-legged sofa, opt for a solid table, for sofas with no legs choose coffee table legs that are high.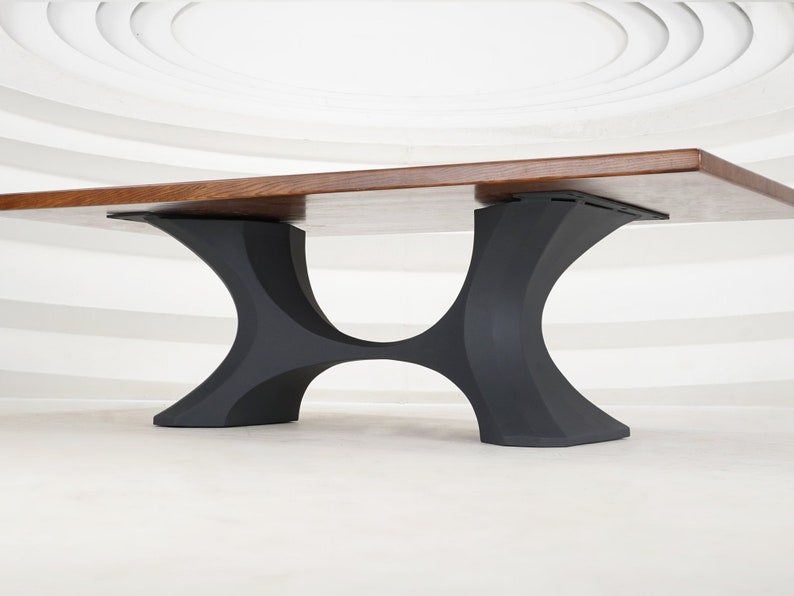 Lifestyle
You also have to consider the kind of lifestyle you live. Do you have kids? Choose a kid-friendly coffee table with a metal table base. Do you need more storage space? Buy a table that has drawers. Would your family play board games on it? Get a big enough table to gather around.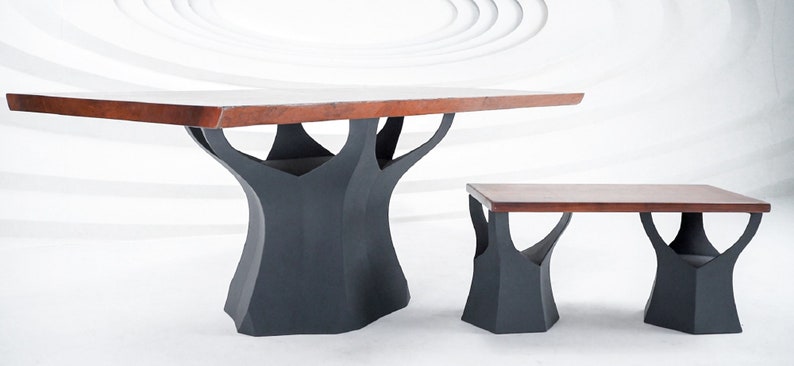 Namu coffee table legs and bench legs
Material
Consider the kind of material that would work for you and your décor. Wood is not the only option. Choose a table made out of glass, marble, or metal. Carefully decide on the kind of table base you want: do you want a metal coffee table base, wishbone table base, or something else?
Why coffee tables are just the best:
Coffee tables have become an integral furniture piece in our homes, but have you ever wondered why? Think about it, where would you put your hot cup of tea or coffee? Or, where would you serve the snacks when you invite your friends over? Where would the remote go?
They Bring the Whole Room Together
While coffee tables may not be the focal point of a room, they're right in the middle of it. They get to be the centerpiece that brings the entire room together by making use of all that empty space in a fashionable way.
They're Super Practical
Coffee tables are amazing; when you're having coffee, you don't want to keep standing. Perhaps you'd like to sit down and enjoy a cup while reading your favorite novel? And they're also the place where guests put their drinks, or where you can put your legs on when watching TV. Plus, they also store equipment, including remotes, coasters, spare cups.
They're Beautiful
Nothing can beat their beauty. A well-chosen, well-placed coffee table will complement your room, your furniture and bring out the best in everything. There are so many styles out there to choose from as well.
How to Choose a Coffee Table
Prefer?
Before you go to a furniture shop and grab the first coffee table you see, here are a few things to ask yourself so that you end up with a coffee table that works for you:
What Do You Need it For?
Do you want a formal coffee table for your living room or something sturdy and more practical?
What Material Do You
You'd have to decide on the material you want for your coffee table; the most obvious choice is wood, but you don't have to restrict yourself. See the kind of material that'll complement your room, and then choose.
What Size Is Best?
When choosing a coffee table, pay attention to the seating of the room. Your coffee table needs to be the same height as your sofa and no more than two-thirds of your sofa's length.
Are you looking for a coffee table for your space? We, at Flowyline, can help you out. We are metal table base manufacturers and specialize in custom metal coffee table bases, iron console table legs, and metal table legs.
Related post: